Fabric Wood Wool Boards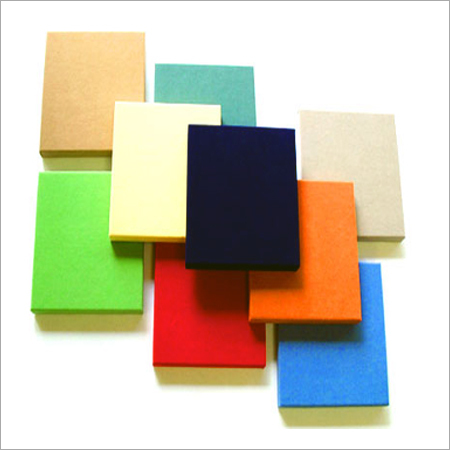 Fabric Wood Wool Boards
Product Code : 10
Price And Quantity
Minimum Order Quantity
50 Kilograms
Price
30 INR/Kilograms
FABRIC WOOD WOOL BOARDS
Fabric wood wool acoustic panels are versatile, lightweight insulation boards manufactured from 100% Pine wood and plantation timber with an option of colors according to customers choice. Our acoustic woodwool boards are manufactured as per IS 3308 Standard.
Applications
Multiplexes
Cinema Theaters
Studios
Conference Rooms
Composition
woodwool boards consists of wood wool, chemically impregnated and bonded by cement-binder. The mineralisation process increases the fire resistance of wood wool. The composition and performance of the boards make them ideal for many different applications in building constructions. Our acoustic woodwool boards are tested as per EN13168.
Ecological & Health Aspects
acoustic woodwool boards are made of natural materials
No waste disposable problem
Comfortable for people sensitive to allergies
Recommended for healthy living environments
No harmful gases or vapours
No toxic fumes if burned
Hygroscopic levels out humidity level changes
Highly resistant fo fungus and insects
100% Pine woodwool, manufactured from plantation timber.
Technical Advantages
Thermally insulating
Durable
Non flammable and self extinguishing
Compatible with all normal construction materials
High compression resistance and flexural strength
Stable
Sound absorbing and noise insulating
Surface offers good mechanical base for renders and plasters
Easy and safe to handle, cut and work
Eco Friendly (100% Recyclable)
woodwool (wood wool) acoustic boards do not harm environment from production, installation, lifespan and decomposition.
Storage
Store panel horizontally in a dry & level place. Sun Dry the panels before installation if they get wet.
Board Size
1200x600mm, 600x600mm
Board Density
400 kg/m3
as per IS 3308
Board Thickness (Boards Per Box)


15mm/6, 20mm/8, 25mm/10, 40mm/16, 50mm/20, 75mm/30, 100mm/40

or as per customer requirements

Mass Per (kg/sq. mtr.) unit area
6, 8, 10, 16, 20, 30, 40
Board Edge
Square, Teguler
NRC

1.0 excellent noise absorption

as per Air India Radio (AIR) a Government Test House
Fire Rating (Ignitability)

Class (P) Not Easily Ignitable (BS 476 Part 5)
I = 3.55 (BS 476 Part 6)
Class - 1 (BS 476 Part 7)

As Certified by "C.B.R.I." Roorkee
Thermal Conductivity
0.045 w/m2k
Dimension Tolerance
Length ± 3mm, Width ± 3mm, Thickness ±2mm
as per IS 3308
Trade Information
Supply Ability
2000 Kilograms Per Day
Delivery Time
1 Week